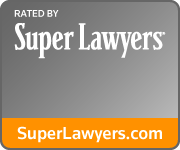 Jonas & Driscoll has been able to obtain landmark verdicts in Federal Civil Rights matters involving excessive force, false arrest, and false prosecution.
In a federal jury trial the firm earned a total verdict of $7.1 Million dollars in the case Dirks v. County of Los Angeles. This verdict comprised of $5 Million dollars in compensatory damages, $1 Million of punitive damages and $1.1 Million dollars in attorneys' fees and costs.
Other noteworthy cases include a $4.5 Million dollar verdict in the matter of Cazares v. City of Bell Gardens and a $1 Million dollar settlement in Goodrow v. City of Hawthorne.
These verdicts have been reported in the Los Angeles, Times, Daily Journal, Associated Press, numerous Television News Channels and Hundreds of newspapers across the country.
If you believe that you have a claim for excessive force (police brutality), false arrest, or false prosecution (malicious prosecution), and you are considering hiring an attorney, make sure that you hire a firm with experience and proven results. Every case must be judged on its own merits and past success is no guarantee. We are very selective in the cases we accept for litigation, so you can rest assured, if we take your case, our goal is to win.
Results
$7.1 Million
Dirks v. County of Los Angeles
---
$4.5 Million
Cazares v. City of Bell Gardens
News Article
---
$4.2 Million
Carranza v. City of Los Angeles
News Article
---
$1 Million
Goodrow v. City of Hawthorne
News Article